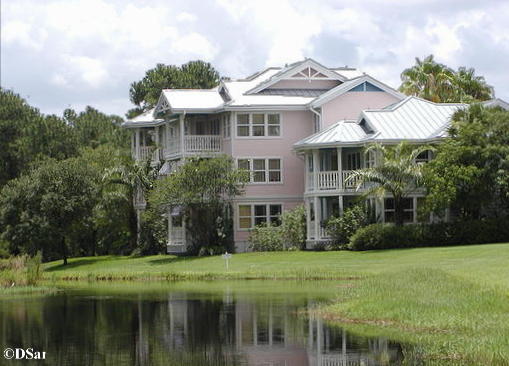 I can't tell you how excited I am that our honeymoon is booked! In the Disney circles, that means we get to have our Disneymoon! We'll be staying at Old Key West, one of the DVC properties. How cool is this property?!? Old school Key West - what a great theme in central Florida!
And the rooms - I am so excited! I love the jacuzzi tub - even better - I love the way it is set up with the window to the bedroom. I wonder if you can see fireworks from the tub? Wouldn't that be an awesome way to end a day of Disney parks?!?
We'll have a one bedroom "unit" (condo basically - bed, bath, living, kitchen) from June 18-25. It gives us some time to breathe after the wedding, so we can truly enjoy our time away! I can't wait - we're looking at the deluxe wine and dine plan, which means our tummies will be full too. Huge thanks to Momma and Poppa C for spoiling us! I can't wait to start planning more in depth!
(photos from
AllEars.net
)